1st, 2nd and 3rd Class School Tour 2022- https://photos.app.goo.gl/TVjJQjJzW4fLLHcAA
Please see link for photos of the senior room school tour.
Updated information regarding the school uniform.
From September 2022 we will begin a transition between the current uniform and moving towards a full tracksuit consisting of navy, round-neck tracksuit top, tracksuit bottoms and blue t-shirt. From September 2022 until June 2023 both uniforms will be acceptable with only the tracksuit being acceptable from September 2023.
Rural Schools Final
Well done to the girls football team who recently made it the the Rural schools final. Unfortunately we were unable to retain our title and were defeated by a very good Rockchapel team. Well done to all involved.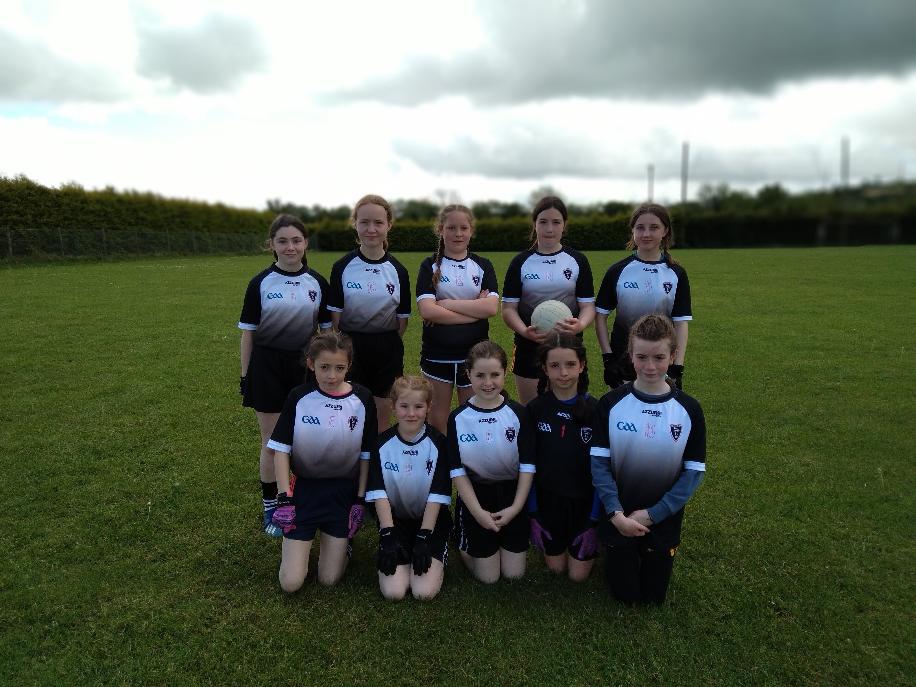 Thank you to everyone who collected the Save the Bees cards for us. Our poster is now complete and has been entered into the Supervalu draw for a chance to win 50,000 for our school.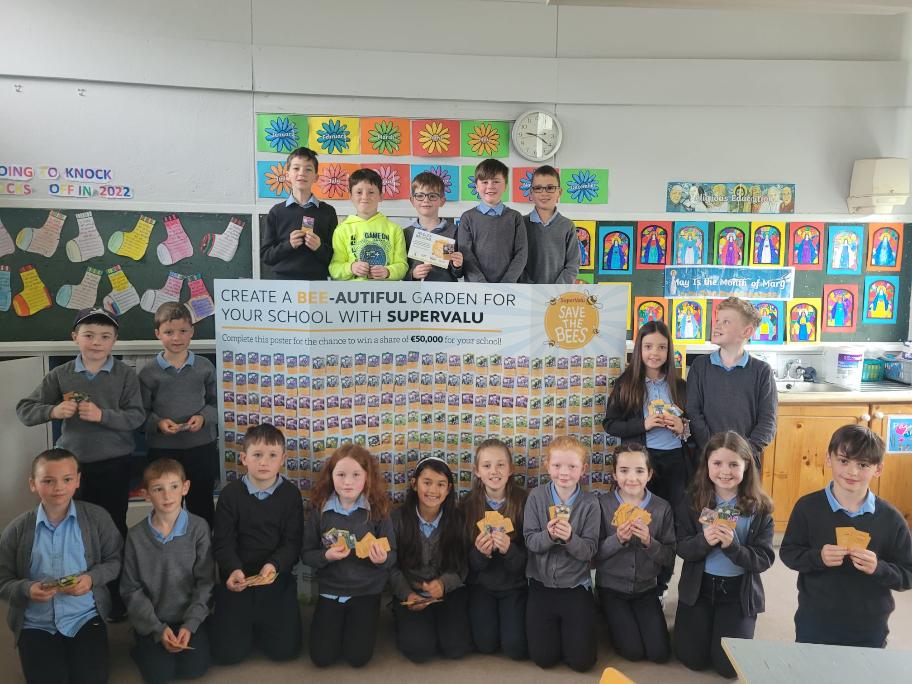 Now Enrolling for September 2022.
THANK YOU TO THE PARENT's ASSOCIATION FOR ORGANisING DEMIN DAY IN AID OF THE IRISH ALZHEIMER SOCIETY.
Scoil Mhuire is a Catholic Primary school under the Patronage of the Catholic Church. The School is located in Kiskeam Village, which sits within the Duhallow region of North Cork.
​School Ethos: Scoil Mhuire (which is established in connection with the Minister) aims at promoting the full and harmonious development of all aspects of the person of the pupil: intellectual, physical, cultural, moral and spiritual, including a living relationship with God and with other people. The school models and promotes a philosophy of life inspired by belief in God and in life, death and resurrection of Jesus Christ.
The Catholic school provides religious education for the pupils in accordance with the doctrines, practices and tradition of the Roman Catholic Church and promotes the formation of the pupils in the Catholic Faith.
A big thank you to everyone who sponsored prizes and bought tickets for our Christmas Raffle. Well done to all the children for doing such a great job selling tickets. A total of €1,300 was raised. We would like to acknowledge all the parents and local businesses who contributed, without your support this fundraising would not be possible. Thank you all.
Scannell Health and Safety
Blacwater Metal Recycling
David Curtin
Denis Quinn
Denis Breen
Michael Moynihan
Kevin Cremin
The Rock Bar
Katurk Mart
Denis Murphy
Noirín Moynihan
DCE Computers and John O' Keeffe
Harp and Shamrock Bar
Padraig Cronin
Lehanes Foodstore
Den and Josie Casey
Murphy's Foodstore
I would like to sincerely thank the Parent's Association for their fundraising over the last few weeks. The Christmas baubles proved a great success. A lot of work and effort went in behind the scenes to ensure it was a successful initiative. Well done to all involved and once again thank you to everyone who supported it.
Mr. Kelliher
Well done to Darragh who recently won an award from Cork County Council and Katurk Fire Brigade. Thank you to Fireman Chris Price for coming to the school and presenting Darragh with his prize. He has also been offered an exclusive tour of the new Fire Station in Kanturk. Well done Darragh.
We are delighted to announce the school recently won a €500 prize from Educate.ie. This was as a result of a competition we entered last year through the Christmas annuals.
Thank you to Danielle and the team at Educate.ie.
NOTICE

: 2 to 3 club is now running for Junior and Senior Infants. You can contact Neila either by ringing the school or email: 2to3@scoilmhuirekiskeam.ie Booking forms are available in the infant classroom
Sport
Our school takes part in Girls and Boys football competitions each year. We have achieved great success over the last number of years.
We are very proud to count current and former Cork inter-county footballers and handballers as past pupils.
Green Schools
The School achieved it's first Green Flag for Litter and Waste in 2018. This year we hope to receive our second flag for Water.
Each year we work with the local community to ensure our village is kept neat and tidy. We also do water testing the Araglin river to ensure the fish have a healthy and safe home.
School trips
This picture was taken on a class trip to Kilmainham Gaol
© Copyright Scoil Mhuire, Kiskeam.